Incorporating my 20 years of graphical manipulation and design skills I provide a service that can be obtainable from only a hand full of "Artistic" photographers. My philosophy is not just about what can be accomplished during the capture of the photograph, it is also about what can be created afterwards
I'm not just a photographer, Im also an artist.
Please take the time to visit my web page
www.davidwestphotography.co.uk
Last edited by DWPhoto on Fri Feb 19, 2010 4:53 am; edited 1 time in total (Reason for editing : adding text)



Posts

: 2


Join date

: 2010-02-19



Union32 Bespoke Wedding Photography in the North East of England
Welcome to the home of professional wedding and event photography in the North East of England. Created by husband and wife team Kirsty and Stuart Sime, Union32 exist to provide the highest quality wedding photography for the least amount of fuss. Utilising Kirsty's first class organisational skills and Stuart's innate eye for composition, they create the perfect wedding photography team.
Above all this and most importantly, Kirsty and Stuart have a belief that great photography comes from having fun.
Expert in a more contemporary often termed 'editorial' style of photography, Union32 have services available to meet the most grandiose occasion and the most modest of budgets.
[t] 0771 584 8446
[w]
www.union32.co.uk
[e]
info@union32.co.uk
What our online portfolio video:
Last edited by Union32 on Fri Feb 19, 2010 10:51 am; edited 1 time in total



Posts

: 1


Join date

: 2010-02-19



Hi All,
I'm Mandy Charlton of Mandy Charlton Photography, I've worked with Emma and also Lisa Cameron on several occasions. I mostly shoot smaller weddings and believe that when it comes to Wedding Photography even the smallest weddings should be able to have amazing photographs captured of their day.
I've been in business now for over 3 years and my website is
http://www.mandycharltonphotography.com
I shoot a mixture of documentary images combined with fantastic portraits of the newly wed couple, I also specialise in great kids photography and awesome boudoir!
my boudoir site is
http://www.boudoirbymandy.co.uk



Posts

: 5


Join date

: 2010-02-19



Hi! We're Browns Photography and we offer contemporary wedding photography throughout the North East of England. Our aim to create beautiful, artistic images that capture the love, fun and happiness of your wedding day. We don't take over the day and are as unobtrusive as possible.
Check out our website
www.brownsphotography.com
for lots of wedding photographs, albums and more information.
Then call Jonathan, our full-time professional photographer, on 0191 285 7004 to discuss your wedding photography or arrange an informal viewing of albums from real weddings (no model shoots here).
We hope to hear from you soon!



Posts

: 1


Join date

: 2010-02-25


Location

: Newcastle upon Tyne



Diamond Photography
are based in Hartlepool, Cleveland in the North East of England. We offer a range of professional photography services, including wedding photography, portrait photography, baby portraits, family portraits, model portfolios and school prom photography.
Diamond Photography



Posts

: 1


Join date

: 2010-02-28



I[color=darkblue] offer great value for money wedding photography. Based in Wallsend I cover the whole of the country. Just visit my website and the rest is up to you.
just click
www.mw54.com



Posts

: 1


Join date

: 2010-03-01


Age

: 64


Location

: wallsend



Katy Melling Photography
Katy Melling is one of the leading North East based wedding and portrait photographers, working in the north of England and beyond. Offering a contemporary, documentary approach to wedding and portrait photography, she works with you in a gentle and unobtrusive way – providing you with beautiful and memorable images. Her style is a flowing blend of reportage and fine art photography.
"There is nothing quite as special as your wedding day or having children and I adore capturing these moments. The smile on a bride's face, on her wedding day, is so much more powerful than words and the joy and fulfillment I receive when photographing this compares to nothing else."
"Dear Katy, thank you so much for our wedding photographs, they are literally the most beautiful thing we have ever seen!"
Whatever your photography needs, please contact Katy, who will be happy to talk with you about capture your perfect moments.
t: 0191 284 1080
m: 07855754513
e:
info@katymelling.com
w:
www.katymelling.com
b:
www.katymelling.wordpress.com
[img]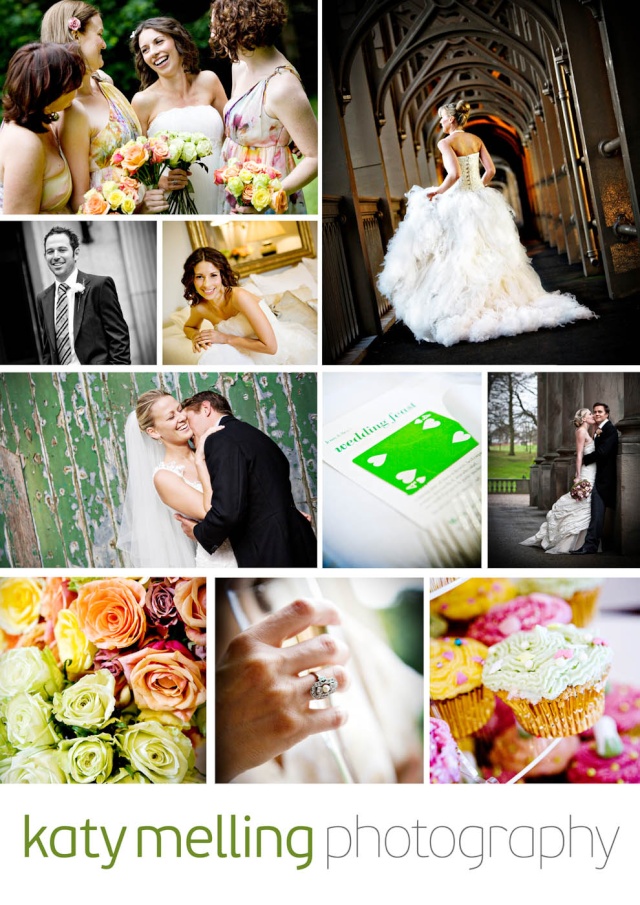 [/img]



Posts

: 1


Join date

: 2010-03-02



Working exclusively together at every wedding, Paul and David produce spectacular and comprehensive coverage which captures the ambience of the day and the personalities of each couple and their guests. The style of imagery can be tailored to suit the individual.
Both photographers encourage a relaxed approach throughout the day which enables them to create a series of natural and candid images. This allows the bride and groom to enjoy themselves with their guests and be confident knowing they are being portrayed in the best possible way.
The result of a Focal Point wedding is a fantastically perfect album filled with vibrant magazine style and spontaneous, sophisticated shots which will stay precious and fresh forever.
Focal Point Photography have won more Regional & National Awards than any other North East Studio.
[url=http://www.focalpointphotography.co.uk]
www.focalpointphotography.co.uk
Last edited by focalpoint on Thu Mar 04, 2010 8:44 am; edited 2 times in total (Reason for editing : insert image)



Posts

: 1


Join date

: 2010-03-04





Similar topics
---
Permissions in this forum:
You
cannot
reply to topics in this forum